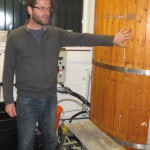 The Grumpy Vegan isn't one to suggest that he's the centre of the universe (his friends might say so) but Hastings, where he lives, is clearly fast becoming a hotbed for all things Vegan.
The Hastings Vegan Dining Club met last week at Hastings Brewery, which is a vegan micro brewery run by Kim and Pete.
The evening was a pot luck with a brewery tour and, of course, free beer!
Vegan friends, vegan food, vegan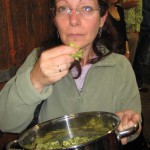 beer….what else would anyone want?
Additional local vegan businesses present were the Bay Tree House, a family run vegan hotel, and 1066 Cake Stand, our local vegan bakery, who recently published their first cookbook, 1066 Cake Stand's Compendium of Cakes.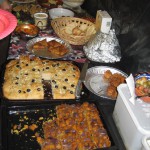 Some 20-odd vegans (well, we are all that way) followed Pete around the brewery as he explained how he and Kim brew beer.
He shared exciting news that there might be soon our very own vegan micro-brewery, micro-pub!
Really, what else would anyone want?
Next up for the Hastings Vegan Dining Club is a barbecue at an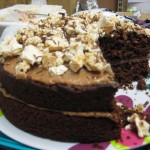 organic farm near Rye in July and a cream tea in Hastings Old Town on August Bank Holiday Monday afternoon.
Jealous?
Well, you should be.