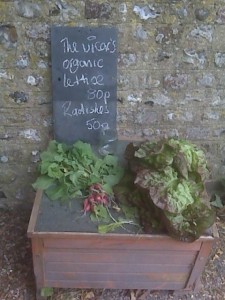 The Grumpy Vegan made his first visit to Firle, East Sussex this afternoon, which is an exceedingly pretty English village deep into the English countryside not very far from the sea.
He took this photo on the way to the church in Firle. The sign says, "The vicar's organic lettuce 80p, radishes 50p."
There's a halo drawn over the "i" in vicar.