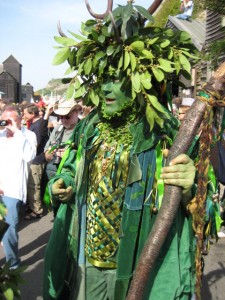 There will be a lot of this today and tomorrow…..
Jack in the Green is a May Day tradition in Hastings Old Town.
Also, tomorrow, the beach front will be invaded by more than 20,000 bikers.
Camp green revellers to the left. Sweaty greasy bikers to the right.
From the sublime to the ridiculous, as only Hastings could offer.